"I care about MY clients, their families, and making sure I do my best and exhaust all of my efforts to give YOU the best outcome possible."
~Daniel A. Marquez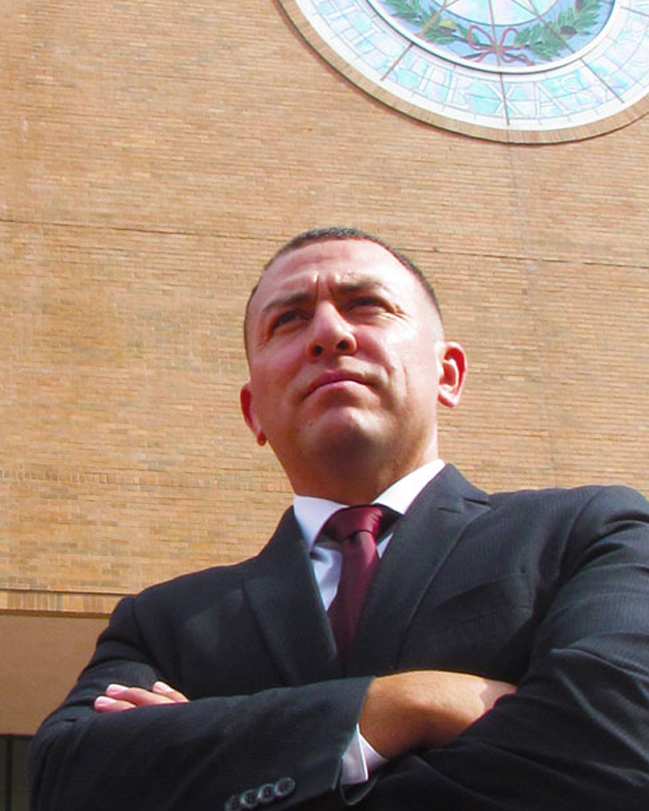 "I care about MY clients, their families, and making sure I do my best and exhaust all of my efforts to give YOU the best outcome possible."
~Daniel A. Marquez
915.270.9580
Former Prosecutor. Proven Trial Record. Federal and State Cases.
Licensed to practice in NM, TX, and CA.
About Dan Marquez
Dan Marquez was born and raised in Anthony, NM, a small, farming town in southern New Mexico near El Paso, TX.  He attended high school at New Mexico Military Institute on an academic scholarship, graduating at the age of 16.  From there he went on to study Communications at the University of Texas at El Paso (UTEP).  During his time at UTEP, the attacks of September 11th, 2001 occurred and a few months later Dan was signed up to become a Marine officer.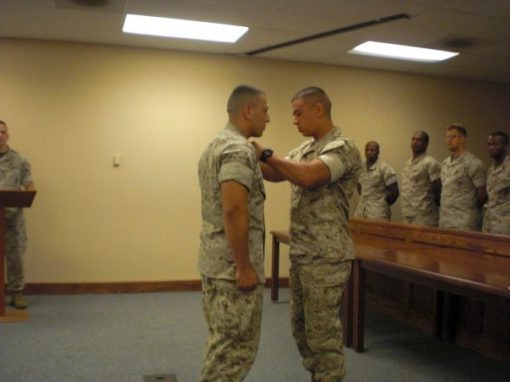 He received his Bachelor's Degree from UTEP and accepted a commission in the U.S. Marine Corps in 2004.  He went on to law school and graduated from the University of New Mexico School of Law in Albuquerque, NM in 2007.  In law school Dan was consistently on the Dean's List, Honor Roll and received honors for his Outstanding Performance in Clinical Trial work and Outstanding Achievement in Civil Procedure.  After graduation from law school, he was admitted to practice as an attorney at the age of 24—the State Bar recognized him for being the youngest attorney in New Mexico.
Even before he was licensed to practice law, Dan amassed an impressive trial record.  He had served as a criminal prosecutor in almost 30 cases and secured a civil court bench trial victory.  It was these experiences that gave Dan his enthusiasm for being a Trial Attorney.
After law school, Dan began his active duty service in the U.S. Marine Corps. His first assignment was as a defense attorney.  From the outset, he was placed on the most difficult cases.  In just a few short months he was ranked as the number 1 defense attorney in his office.  He represented clients from all walks of life, ages, and criminal charges ranging from rape and sexual assault to DUI and aggravated assault with a firearm.
It was as a defense attorney that he realized that to win cases you have to be dedicated to your client, out-work, and out-litigate the opposing side.  
Eventually Dan deployed on a combat tour to Afghanistan.  While in Afghanistan he worked for both the highest Marine headquarters and an Infantry battalion (2d Battalion, 9th Marines).  He was placed in charge of detainee operations and was recognized for his instrumental role in targeting, capturing, and creating criminal cases on the largest number of high-value Taliban and enemy combatants.
When Dan came back from Afghanistan he was made a Senior Prosecutor in his office, meaning he would take the hardest cases and mentor younger attorneys on how to handle criminal cases and trials.  As a prosecutor he has handled low-level to high-level cases, what would be considered misdemeanor to felony offenses.  He has prosecuted cases involving unauthorized absence, desertion, drug use, assault, battery, rape, sexual assault, and child pornography.  He knows exactly how a prosecutor builds a criminal case against a defendant.
After his time as a Senior Prosecutor he was asked to become a Senior Defense Attorney in the busiest region in the Department of Defense.  He rose to the challenge and in the first 9 months of his job, his office had an acquittal rate of 80% in jury trials! That means 4 out of 5 defendants were found completely NOT GUILTY in jury trials.
He was placed in charge of three different offices in two different states. He supervised, led, and trained 8 attorneys, 3 legal clerks, and a docket of criminal cases in the hundreds. He was known for instilling in his team the same principles that he brings with him to his practice today: Fight the case and Never let a prosecutor get away with injustice.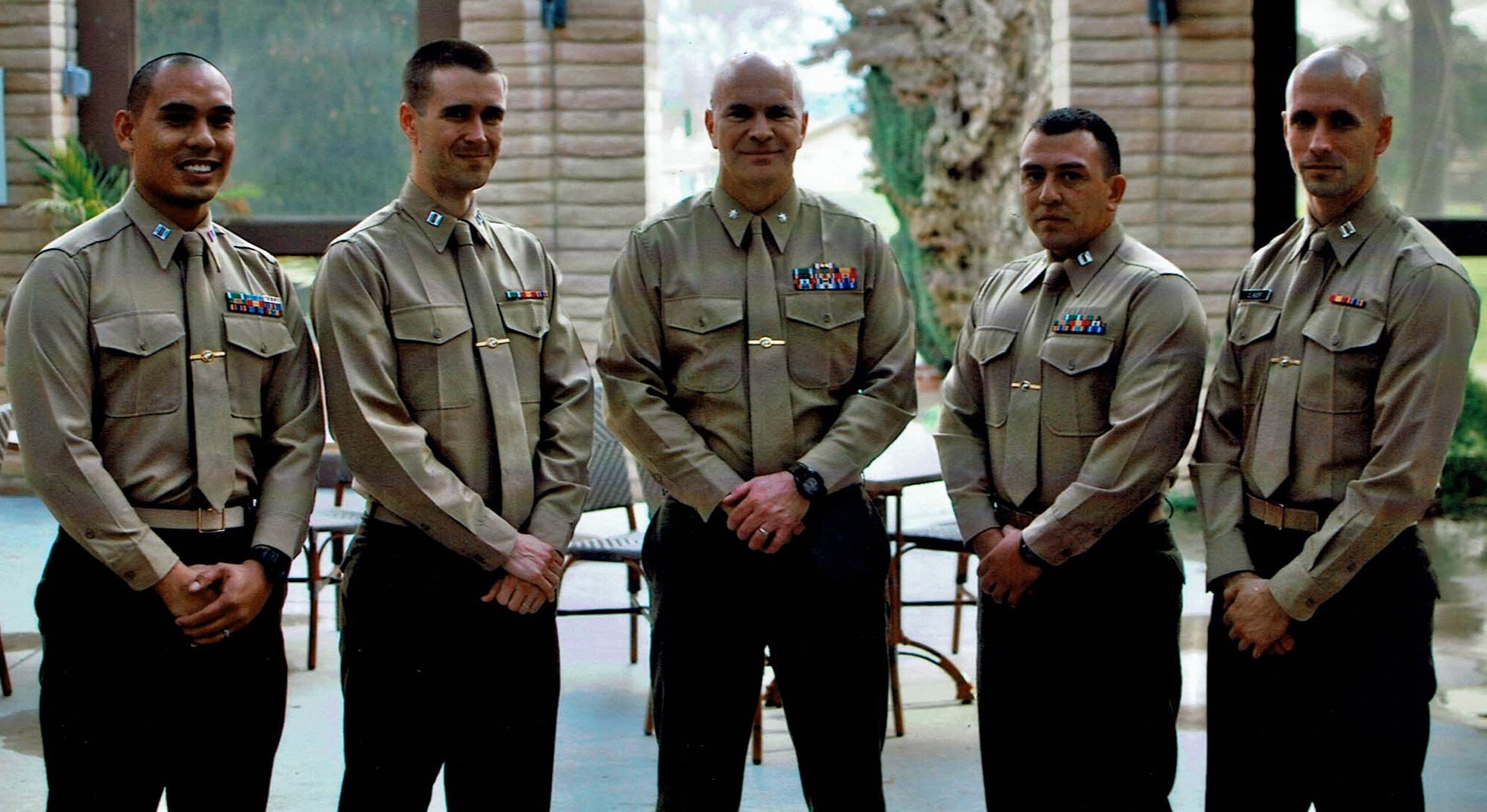 After his time as a Senior Defense Attorney, Dan accepted a position that allowed him to deploy to the Middle East one last time before leaving active duty.  After returning from his final tour, he left active duty and came back to El Paso, TX to be near his family and pursue another passion: teaching.
Dan has presented at conferences throughout the United States and even in other countries, on numerous topics.  He teaches other attorneys how to conduct cross-examinations, give closing arguments, work with expert witnesses, how to handle confessions and identify interrogation tactics, among other areas.
Dan Marquez has always had a strong belief in giving back to others and his community.  This is why he cares so much for his clients.  Selfless service is something that is just a part of who he is.  After leaving military service, Dan brought this philosophy back with him to El Paso, TX.  He took a break from the full-time practice of law and became a certified high school teacher.
From 2015-2016, Dan taught a course in Criminal Justice at Santa Teresa High School in Sunland Park, NM.  He also coached the high school wrestling team.  His experience as a teacher was more challenging, humbling, and rewarding than he could have ever expected.  For his efforts, he was recognized as Teacher of the Month in April 2016.  But more importantly, teaching reinforced some other principles that Dan brings to his practice: Always try to do the right thing and Treat others like you would like to be treated.   
Although teaching full-time Dan was still able to manage a caseload of over 20 felony and misdemeanor criminal cases in El Paso County with exceptional results, to include: dismissals, pretrial diversion, and probation.  This is just another example of the unmatched work ethic and ability that Dan brings to the table as a Trial Attorney.  A tireless, true devotion to all that he does.  It is what makes him approachable, available, and compassionate to each and every one of his clients.
Now, Dan is serving clients in state and Federal courts, military courts, and in any hearing in which their rights or well-being is in jeopardy. He is licensed to practice law in New Mexico, Texas, and California.  He is ready to help you, a loved one, or a family member that is facing criminal charges or injustice.  If you are looking for a skilled Trial Attorney with an unmatched work ethic and demonstrated record of success, then contact his office immediately for a free consultation.