"To those that use their authority to hurt others, that is injustice and when I see it… I have to do something about it."
Former Prosecutor. Proven Trial Record. Federal and State Cases.
Licensed to practice in NM, TX, and CA.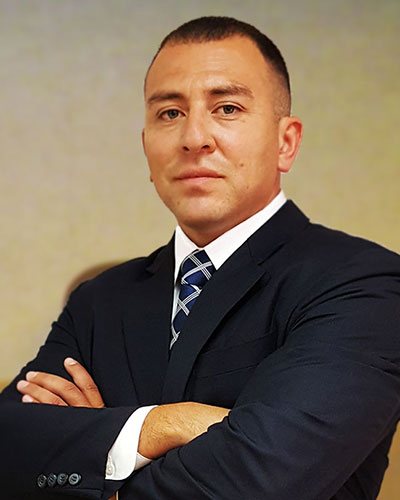 "To those that use their authority to hurt others, that is injustice and when I see it… I have to do something about it."
Former Prosecutor. Proven Trial Record. Federal and State Cases.
Licensed to practice in NM, TX, and CA.
FEDERAL CRIMES
When charged with a Federal crime you will be up against the resources of the Federal government. Crimes carry harsher punishments and you are almost always looking at real prison time. The Federal system is complex, has special rules and procedures of its own, and requires an experienced attorney specially admitted to practice in Federal court. Read More
STATE CRIMES
Any time you are charged with a crime it needs to be taken seriously. Each case is unique and requires an experienced, proven Trial Attorney to analyze the specific facts, evidence, and law in your case. The Law Office of Daniel A. Marquez has the experience, talent, and resources necessary to fight your case vigorously. Read More
Attorney Daniel A. Marquez served in the United States Marine Corps as a military Trial Attorney, attaining the rank of Major, and serving as both a SENIOR PROSECUTOR and SENIOR DEFENSE ATTORNEY.
If the military is coming after you, they have a number of options available. Each one has its own special rules and procedures. Your average defense attorney probably doesn't have the experience or knowledge to help you in these cases. You need an attorney with experience in military courts with military law that can help you in any forum where you may find yourself.
When those we trust and pay to protect us, abuse that trust then you have an obligation to hold them accountable and may be entitled to compensation.
If ever there was a time to fight back against those who abuse their authority the time is now.
If you or a loved one has been harassed, unlawfully arrested, seriously injured, or killed by a government official, or you have had your property or livelihood taken, damaged, or destroyed by local, state, or Federal government actors, Attorney Daniel A. Marquez can help you take the fight to them. Read More
"Dan Marquez is one of the best men that I have ever had the pleasure to know. His work ethic and desire to win everything is contagious!
I would not only trust my life with him but also my children's.
His attention to detail in every matter that regarded me allowed him to argue in a very strong manner and to win my case with ease.
Available at all times day or night, his tireless work ethic cannot be matched. If you want an energetic, engaged, and intelligent lawyer this is your man!"
~D.R.
"Mr. Marquez is a rare breed—someone who a few sentences cannot not do justice to his abilities nor to his character. His relentless effort as my lawyer were unmeasurable and could never be repaid. I would never second guess the choice that was made to bring him onto my case. What sets him apart is that you are treated as a human not just another case or a number, you're a person and to him your life matters. You will never second guess your decision to put your life in his hands". —J.S.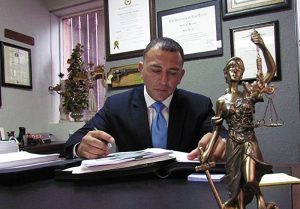 For over 11 years I have honed my skills practicing criminal law and as a trial attorney.  I have helped thousands of people seeking legal advice, under investigation, and facing misdemeanor and felony charges, in state and Federal court. I have been both a FEDERAL FELONY-LEVEL PROSECUTOR and DEFENSE ATTORNEY. I know how to look at both sides of every case and I'm standing by waiting to fight for you.
I Fight for Your Rights.
Facing criminal charges can be one of the most terrifying experiences a person ever has to go through.  You're not alone. I am here to fight for you.  My job is simple.  Protect you and what is yours.  From the moment you step into my office, you will see that I take your case and livelihood personally.
Always Do the Right Thing & Treat Others Like You Would Like to be Treated.
Never take the easy way out.  Complacency, laziness, and arrogance—I see it every day in the practice of law.  Too many times, lawyers, prosecutors and defense attorneys, let complacency, laziness, and arrogance get in the way of doing the right thing.  Too many times I walk into court and the other attorneys haven't reviewed the evidence, talked to any witnesses, and know nothing about the case.  It's embarrassing. I'm here to do a job for you.  This means working hard on YOUR case, at all hours, any day, whatever it takes to make sure I am DOING RIGHT BY YOU.
Fight the Case.
I treat every case as if it's going to trial.  I know exactly how to examine and develop the evidence in your case. That means no stone is left unturned.  Witnesses? I find them. I interview them. I figure out how to get to the truth.  Evidence? I go over each and every piece, looking for deficiencies, weaknesses, and come up with ways to exploit those to your benefit.  Investigation? Too often law enforcement does a poor job of investigating your case.  My team and I will break down the law enforcement investigation in your case and cover everything they have missed.  Experts?  If we need expert assistance I have a network of experts in almost any field imaginable. I teach classes to other lawyers on how to effectively use experts in criminal cases.  Plea deal?  My goal is to protect you and your interests.  If the case needs to plea then it is only because I have looked at every aspect of your case, examined every approach, and thought about every outcome.
Never Let Injustice Prevail.
I hate bullies.  To those that abuse their authority to hurt others, that is injustice and when I see it I have to do something about it.  If I see it happened or is happening to one of MY clients, I cannot let it stand.  My promise to you is that I will fight every step of the way to ensure every injustice that you have suffered is exposed and those responsible are held accountable.
Rest assured that I will be here for you.  Whether you are facing a misdemeanor drug possession charge or murder charges, you will get the attention that you deserve.  Your case is not just another number.  I care about MY clients, their families, and making sure I do my best and exhaust all of my efforts to give YOU the best outcome possible.